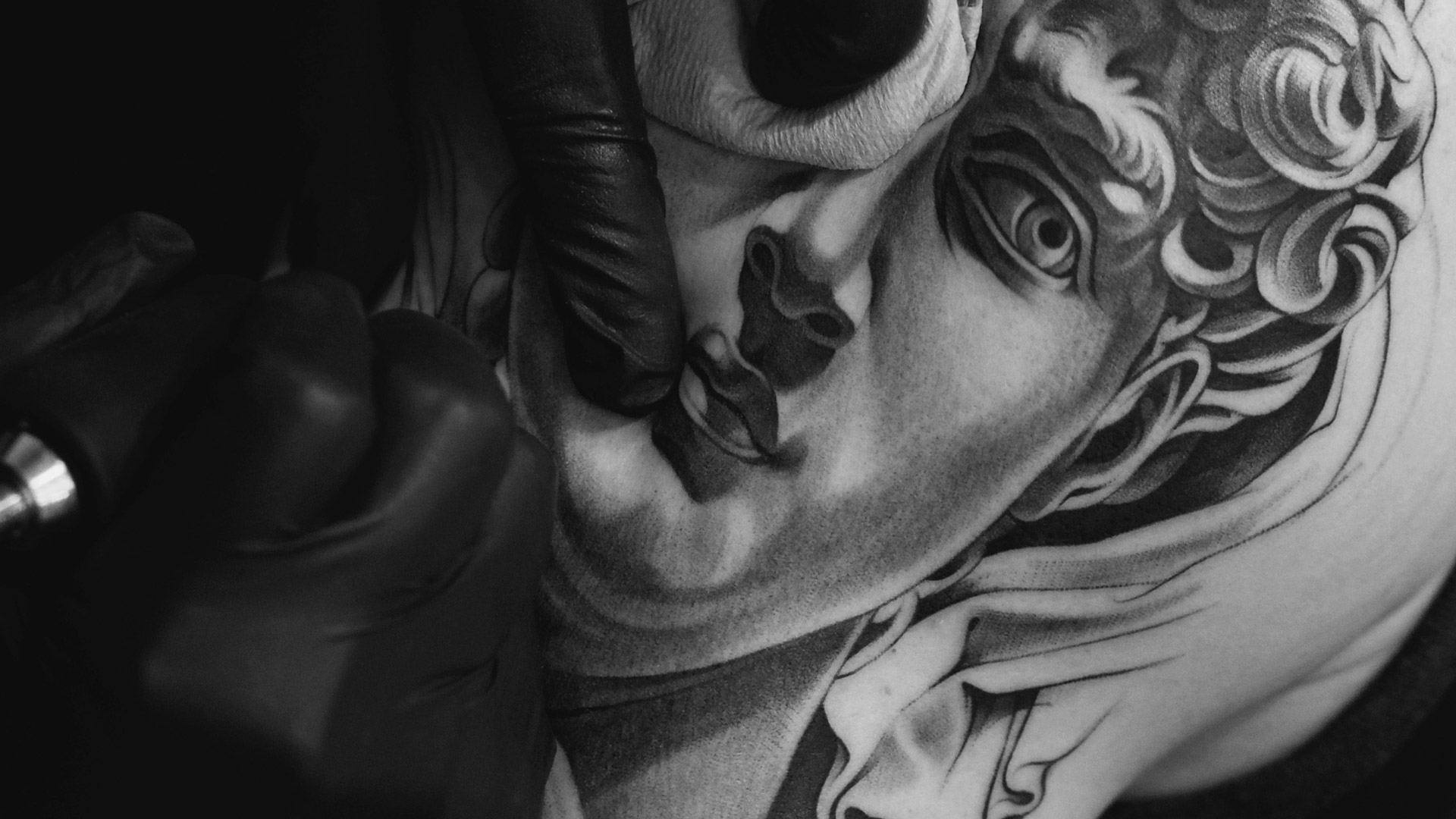 INQUIRY
Click the menu below to review Tattoo Project details and submit your inquiry. If your project is approved you will receive confirmation to complete booking. We are grateful and respect each inquiry, however not all projects are selected.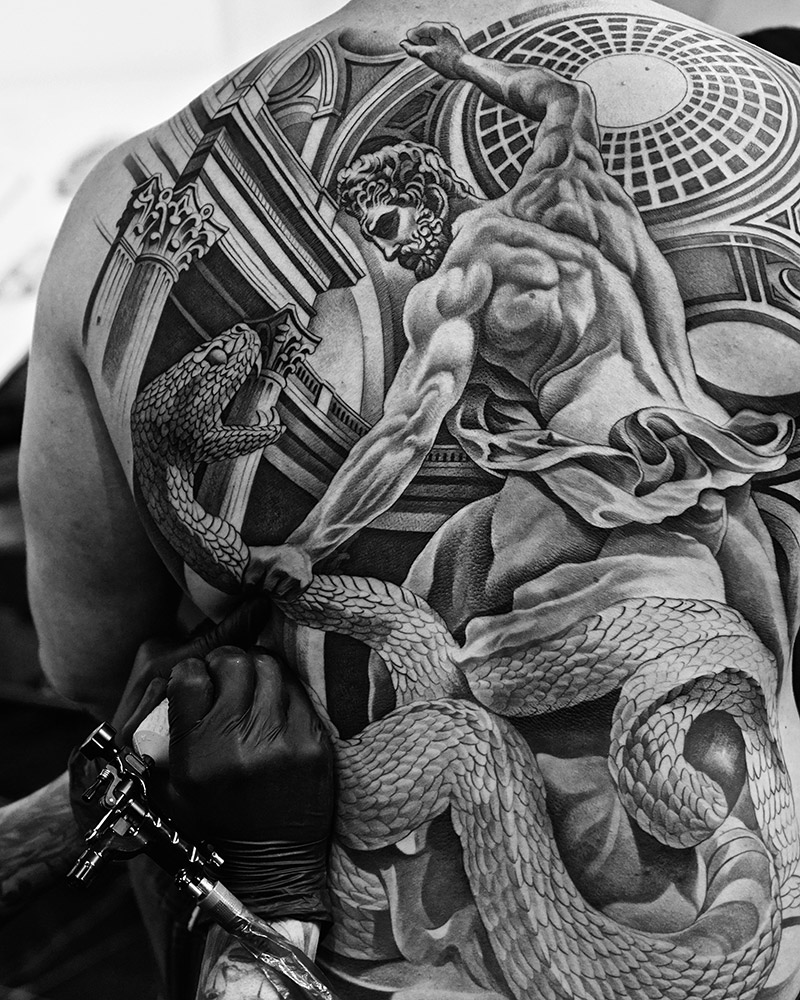 Tattoo Project
Duration
9-12 hrs per session
Estimate
$3500 per session
*Note: Final total sessions, duration, and estimates are subject to change. Deposits go toward the total cost of your Tattoo Project. Once your inquiry is approved, final figures are determined in person after the design is established.
Continue